The Opportunity
The United States is the second largest market for eCommerce in the world. It is estimated US consumers will spend $709.78 billion on eCommerce in 2020, representing an increase of 18.0% from the previous year. Furthermore, the US has online-savvy consumers, well-developed infrastructure and an advanced payment culture.
Here's a look at the numbers:
282.1 million active Internet users

87.9% internet penetration

75% of the U.S. population bought at least one product online in 2019
Let's face it, if you're not already selling in the US you're missing out on a huge opportunity.
The Challenge
1) Offering Your Customers A Variety Of Payment Methods
It is important to provide US customers with payment methods of their preference.
The top online payment methods in the US include credit cards, debit cards and digital payments.
Not supporting common payment methods in the US will exclude a certain proportion of the market. In many cases, if online shoppers can't find their trusted method of payment during checkout, they will abandon the shopping cart entirely.
Stripe
You will likely want to integrate with Stripe for accepting credit cards on your website. However, to start accepting payments with Stripe you will need:
-A US bank account
-EIN/SSN
-A US phone number
-A US address
Shopify Payments
Shopify Payments allows you to accept the most popular payment methods on your Shopify store.
However, Shopify requires that international sellers wishing to operate Shopify Payments meet a range of criteria, including:
-A US business registration
-A US address
-A US bank account
2) High Fees When You Want To Get Paid
PayPal & Amazon
Two services you'll likely be using to get paid if you sell your products to US consumers. The issue is that PayPal and Amazon will not allow you to withdraw US Dollars to a non-US-based bank account, even if that bank account is in US Dollars.
This means you will lose a lot of money to exchange fees if you do not have a US-based bank account. For example, Amazon will withdraw funds to your local account in your local currency and you will lose 1.5-3% on the exchange rate. Then, if you have to pay for things in USD, like paying your suppliers in China or vendors in the US, you will need to transfer your local currency back to US Dollars, losing another 1.5-3% in exchange fees. All in all, you will lose around 3-6% of your hard earned profits on fees. Yikes!
The Solution
1) Create a US business entity remotely.
There are many ways to do this, but here are a few service providers that can help:
2) Create a US business bank account remotely.
Mercury helps international sellers expand into the US market by giving you a real, physical US business bank account.
Before Mercury, if you were located outside of the US and wanted to create a US business bank account, you had to buy a plane ticket and travel to the states to open an account in person. With Mercury, you can create an account online and the onboarding process can be completed in less than 10 minutes. You'll need a U.S. entity (see above) with a federal EIN, your company's articles of incorporation, and a picture of your passport to apply.
Mercury enables you to accept popular payment methods on your e-commerce store, working seamlessly with Stripe, PayPal, Amazon, Shopify & more. Mercury saves you money on disbursements and exchange fees because you will be paid in US dollars.
Image Credit:
Author Bio: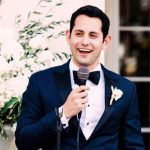 Travis Price 
Ecommerce Growth @Mercury
Travis has worked in the e-commerce space for the past 5 years. He has created and sold best-selling products to consumers around the world. When he isn't advocating for remote work tools and services, he can be found cooking up new business ideas and exploring the great outdoors.