Webinar Designed EXCLUSIVELY for E-commerce Sellers Looking to Manufacture Their Own Products Overseas
What Goes Into Manufacturing A Profitable Product On The Market
3 Things You Should Look For When Sourcing A Product
Interactive Session
March 7th, 2018 @ 11am PST (2pm EST)
60 MINUTES
Register with your email address to claim your spot. Space is Limited!
Learn EXACTLY what it takes to manufacture a profitable product
About the eCommerce Experts
Do you want to manufacture your own profitable private label products? We've teamed up with Eyal Reich of Storeya for an exclusive webinar to discuss what it takes to manufacture and market your own products and the steps you need to take to make that happen today.
Here's what you'll learn:
How to research and discover profitable products to produce.
How to get connected directly with factories overseas.

StoreYa in a nutshell

How to track your sales the right way!

How to automate AdWords

How does it work? Why is it a game changer for online merchants? and why is it an excellent fit for SMBs?

Who should work with it?

How to work with DSA (Dynamic Search Ads)?

How to optimize AdWords?
By the end of the webinar you'll be fully equipped to start producing your own products to sell on your eCommerce or Amazon FBA stores.
Sign up today as we have limited spots available.
Can't make it to the live show?
Register with your email address and we'll send you a link to the webinar to view on your own time.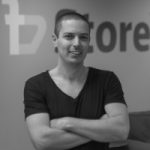 Eyal Reich
COO & Co-Founder @ Storeya
Eyal Reich is a leading eCommerce marketing expert and the COO and co-founder of StoreYa.
StoreYa offers a suite of marketing and advertising apps which help SMBs increase sales, leads and social following. They assist over 200,000 retailers, entrepreneurs and innovators by driving targeted traffic that generates sales and leads.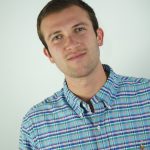 Nathan Resnick
CEO & Founder @ Sourcify
Nathan Resnick is the CEO of Sourcify, a platform that makes manufacturing easy. In the past, Nathan has brought dozens of products to market, ran three ecommerce companies (sold one), and been a part of projects on Kickstarter raising over seven figures. He writes for media outlets like Entrepreneur, The Next Web, Business.com, and more. Nathan has also lived in China and speaks Mandarin.